How To Get A VA Loan With A 580 Credit Score
The VA home loan benefit makes owning a home possible for Veterans, active service members and surviving spouses. Unlike conventional loans, The Department of Veterans Affairs doesn't require a specific credit score. You still want to avoid having bad credit because VA lenders will still look at your credit history and may deny you based on severe credit events in your past. It's very important to discuss your credit history with a VA lending expert at 800-720-0250.
VA loans require this! So, while having bad credit or a low credit score doesn't mean you'll be denied a VA loan, a higher score may help keep your interest rate down. This will allow for more affordable payments over the life of the loan. You may also enjoy buying a home without having to make a down payment.
It's important to keep in mind that many private VA lenders will set their own minimum credit score requirements for VA loans applicants. The average private lender usually requires a credit score minimum ranging between 580 – 660. As you can see, VA loan credit score requirements can be very different for each lender.
When it comes to VA mortgage loans, your credit score isn't the only thing that will be required by lenders to qualify. VA lenders will also need to determine your ability to repay the loan back. They will require proof of employment, proof of your current income, and your current debt to income ratio. Other requirements lenders must consider is your length and character of service as well.
How To Repair A 580 Credit Score For A VA Loan
If you have a 580 credit score you may not qualify for a VA loan with many lenders. Don't lose hope because you can begin raising your score. You can call HomePromise now to see where you stand and learn more about how you can get A VA Loan With A 580 Credit Score
Several factors help VA lenders like HomePromise determine your credit score. They are outlined below.
Credit history – Your length of credit history is the length of time you have utilized credit. Consistent payments over a long period will enhance your score.

Payment History –A consistent payment history will help increase your credit score number. So, if you have been late on your debts, start paying them on time.

Credit Utilization – How you use your credit is another important factor that determines your credit score. Your score will benefit from a consistent payment history along with considering how you use your credit. If you are near the credit limit on your credit card debts your score will definitely be lowered so you want to keep your credit card balances at less than 50% of your credit limits and ideally even under 25%.

Bankruptcy. Credit scores will drop significantly for anyone after filing bankruptcy. Often it will take a while for your score to rise after you have completed a bankruptcy.  The key is finding a VA lender like HomePromise who can help you qualify faster than other lenders for a VA loan after bankruptcy.

Foreclosure. Credit scores will also drop a lot when a mortgage goes into foreclosure.  The score will gradually rise over time after your foreclosure. But, as a Veteran, you need to call one a HomePromise VA loan expert at 800-720-0250. HomePromise will help you qualify faster than other lenders for a VA loan after a foreclosure.

Credit Errors – There are three credit bureaus, Experian, Transunion, and Equifax and none of them are perfect. Sometimes they make mistakes that appear in your credit report causing you to have a lower score. It's a good idea to pull your free credit report and review the information each bureau has on your history. If errors are found, work towards getting them removed to help improve your score.
Prequalifying Can Help You Start Repairing A 580 Credit Score
To take a leap forward in repairing a low credit score you should prequalify for a VA loan with HomePromise. Many times HomePromise will find a way to provide you with the VA loan you desire even if your credit score is low. But, if you don't qualify then the HomePromise VA loan experts will give you guidance about how to raise your score. It is important to call a HomePromise VA loan expert right away to get an idea of what you need to repair or rebuild your credit in order to qualify for a VA loan in the near future. It may not be as hard as you think to get a VA loan with a 580 credit score.
Keep in mind that if you have a 600 credit score, a 620, 640 or even a 680 credit score, improving your score is worth it. Gaining a higher number will not just increase your chances of getting approved for a VA loan – it may help get you a lower rate as well.
Lenders Require Your VA loan eligibility
There is another important step in getting a VA loan. It has nothing to do with your credit score and that is checking your eligibility. Your certificate of eligibility is an important document provided by the Department of Veterans Affairs. HomePromise as a VA lender can get your Certificate of Eligibility.  This document shows that you meet the service requirements required for a VA loan.
Outlined by the VA, you will find all of the service requirements for Veterans and active duty service members, National Guard members and Reserve members at the www.va.gov website.
Dishonorable Discharge
You may not be eligible if you were dishonorably discharged due to bad conduct or other dishonorable reasons. But, if you believe your dishonorable discharge is inaccurate, you may apply with the VA to have your discharge status changed.
Service-Connected Disability
If you do not meet these requirements for eligibility you may still qualify if you were discharged due to a service-connected disability. Call HomePromise now at 800-720-0250 for more information about qualifying with a service-connected disability.
How to apply for a VA loan with A 580 Credit Score
With HomePromise, you can easily apply for a VA loan online. We are a VA mortgage lending company that makes VA loans fast and easy. But, even though the process can start online, our process is personal, we don't put computers between you and your VA lending experts.
Other mortgage lenders make the mistake of blocking you from VA loan experts but we never will.  This makes our process fast and easy even when your situation is unique. All you must do to apply with HomePromise is call us at 800-720-0250.  We will help get your certificate of eligibility, then we will review your proof of employment, proof of income and your other financial information.  We will need similar information if you have a co-borrower. We handle the rest, call today!
Looking to apply for a VA Cash Out Refinance Loan? HomePromise Can Help.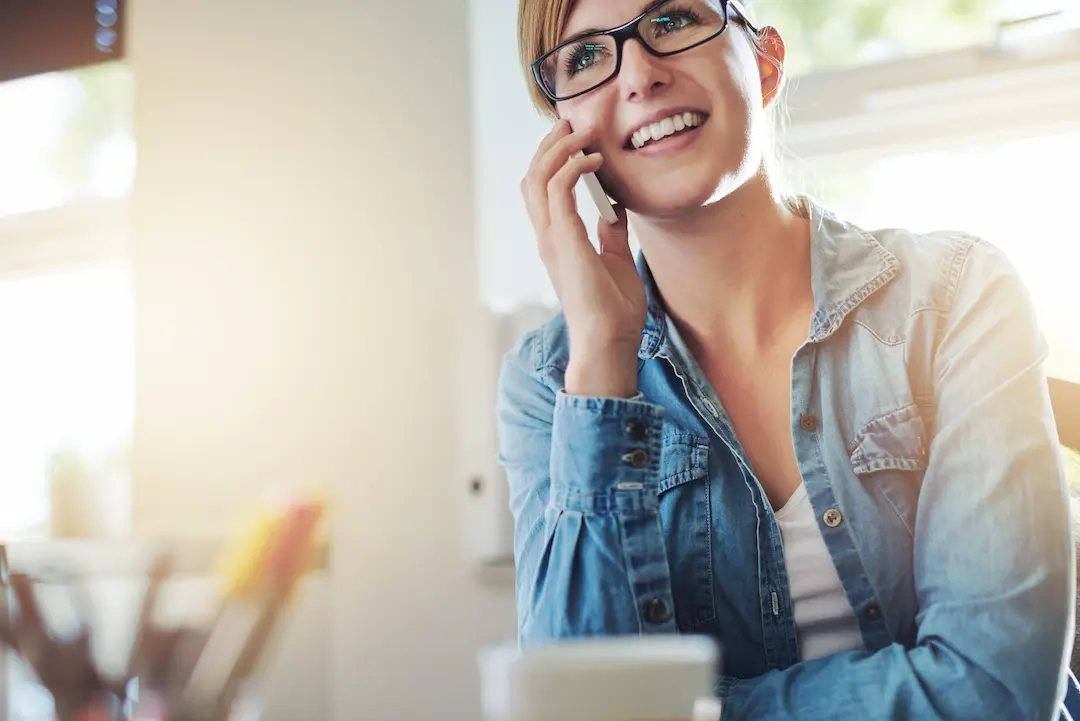 How to Get a VA Loan With a Challenging Credit History
A VA loan is a specialized type of government loan, backed by the Department of Veterans Affairs (VA). It allows you to qualify for a low-cost mortgage when you're looking to purchase or refinance a house even if your credit isn't perfect. If you're on active duty in the military, a military surviving spouse, or are a veteran, you're potentially eligible for a VA loan.