Disclosures
HomePromise is a mortgage lender licensed to do business in the states listed below.  The services of HomePromise are not available in all states and other restrictions may apply.  Under current federal income tax rules, the interest portion of the credit extension that is greater than the fair market value of the dwelling is not tax-deductible for federal income tax purposes.  Please consult your tax advisor for further information regarding the deductibility of interest and charges.  HomePromise is an Equal Housing Lender. Rates are not guaranteed and are subject to change without notice.  HomePromise provides refinance mortgage loans to clients. In some cases, a refinance may lower your monthly payments but increase your total finance charges over the life of your loan.  All telephone calls to and from HomePromise Corporation may be recorded for quality purposes. By submitting your contact information in the form of your email address or telephone number, you consent to be contacted by HomePromise Corporation and you acknowledge that data and messaging charges may apply
State Licenses
HomePromise Corporation is licensed to do business in the following states. For licensing information, go to: www.nmlsconsumeraccess.org.
Alabama (Consumer Credit License Number 23032)
California (Finance Lenders License Number 603B131 – Loans made or arranged pursuant to a California Finance Lenders Law License)
Colorado (Mortgage Company Registration – Regulated by the Division of Real Estate)
Connecticut (License Number ML-102836)
Florida (Mortgage Lender Servicer License Number MLD156)
Georgia (Mortgage Lender License 49479)
Maryland (Mortgage Lender License 21584)
Michigan (1st Mortgage Broker/Lender/Service License FL0020947)
Minnesota (Residential Mortgage Originator License Number MNMO20581020)
New Jersey (Residential Mortgage Lender License – Licensed by the New Jersey Department of Banking and Insurance)
Ohio (Residential Mortgage Lending Act Certificate of Registration RM.804315.000)
Oregon (Mortgage Lending License Number ML-5601)
Pennsylvania (Mortgage Lender License Number 21566 – licensed by the Pennsylvania Department of Banking)
Tennessee (Mortgage License Number 109080)

Texas (Mortgage Banker Registration)

Virginia (NMLS ID# 102836 www.nmlsconsumeraccess.org)
Washington (Consumer Loan Company License CL-102836). NMLS ID 102836,

NMLS Consumer Access.
State Disclosures
Ohio: If HomePromise Corporation advertises that residential mortgage loans are available with "previous bankruptcy," "no credit," "bad credit," or the like, certain limitations apply, call for details.
Texas Recovery Fund Notice –Consumers wishing to file a complaint against a mortgage banker, or a licensed mortgage banker residential mortgage loan originator should complete and send a complaint form to the Texas department of savings and mortgage lending, 2601 north Lamar, suite 201, Austin, Texas 78705. Complaint forms and instructions may be obtained from the department's website at www.Sml.Texas.Gov. A toll-free consumer hotline is available at 1-877-276-5550.
The department maintains a recovery fund to make payments of certain actual out of pocket damages sustained by borrowers caused by acts of licensed mortgage banker residential mortgage loan originators. A written application for reimbursement from the recovery fund must be filed with and investigated by the department prior to the payment of a claim. For more information about the recovery fund, please consult the department's website at www.Sml.Texas.Gov
Links
Links to websites that are not owned or maintained by HomePromise Corporation are not endorsements by HomePromise. HomePromise is not responsible for the products, opinions, ideas, information, or services offered at such sites, or any representation regarding the content at such sites. If you choose to link to a website not controlled by HomePromise, HomePromise makes no warranties, either express or implied, concerning the content of such site, including the accuracy, completeness, reliability, or suitability thereof for any particular purpose, nor does HomePromise warrant that such site or content is free from any claims of copyright, trademark or other infringement of the rights of third parties or that such site or content is devoid of viruses or other contamination. HomePromise does not guarantee the authenticity of documents on the internet. You are encouraged to review the privacy policy of the web site before providing any personal information.
Copyright
Copyright 2003-2023 HomePromise Corporation, all rights reserved. No part of this website may be used, copied, redistributed or otherwise published without the express written permission of HomePromise Corporation.
Trademark
HomePromise is a registered trademark of HomePromise Corporation.
Government Endorsement
This website was not created by or approved by the U.S. Department of Housing and Urban Development (HUD), the Federal Housing Administration (FHA), the Department of Veterans Affairs (VA) or any other government agency.
Diversity and Inclusion Policy
In accordance with the requirements of Section 342 of the Dodd-Frank Act, HomePromise Corporation is committed to Diversity and Inclusion.  HomePromise Corporation does not discriminate in our hiring practices, our promotions, and our retention of employees on the basis of race (e.g. Black Americans, Native Americans, Hispanic Americans, and Asian Americans) or gender (e.g. women).  We maintain a positive work environment that values individual similarities and differences, so that all our team members can reach their potential and maximize their contributions to HomePromise Corporation.  As part of our commitment to Diversity and Inclusion, HomePromise Corporation does not discriminate in the award of contracts for services to vendors based on the race or gender of the owners, managers, or employees of the vendor.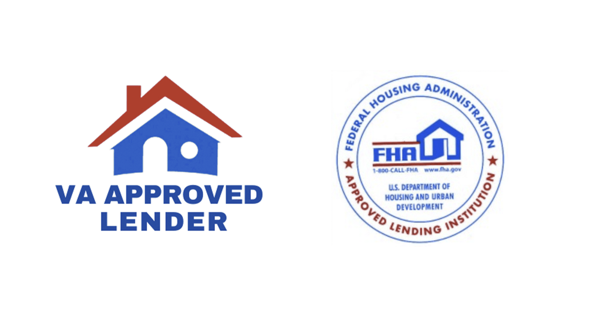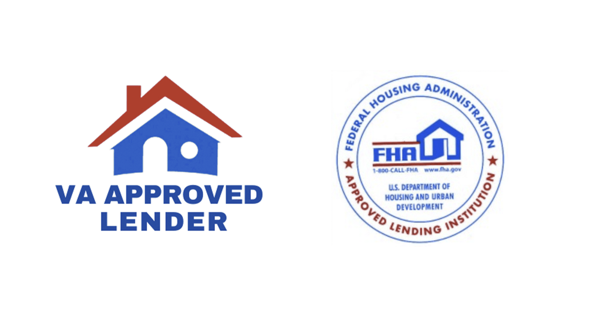 What Our Customers Are Saying
I just want to thank you very much for your work to help us refinance our loans. I know you had to do so much work for us and we really appreciate it. If I know anyone who wants to buy a home or refinance I will do my best to refer you to them. Again, thank you very much.
My mother recently had a refinance with HomePromise. The process was easy for her (and I) to follow. The loan representative was very helpful and responsive for the entire process and explained everything. I would definitely recommend this company.
This company out did themselves in my expectations. They were not pushy; they waited on me and kept contact with me even when I wasn't sure if I was going to be able to refinance. I had a wonderful experience and highly recommend them for your next mortgage needs!
I am a Veteran and they helped me understand the best options with my VA loan. They were great all through the process. I will definitely be telling others about Home Promise.